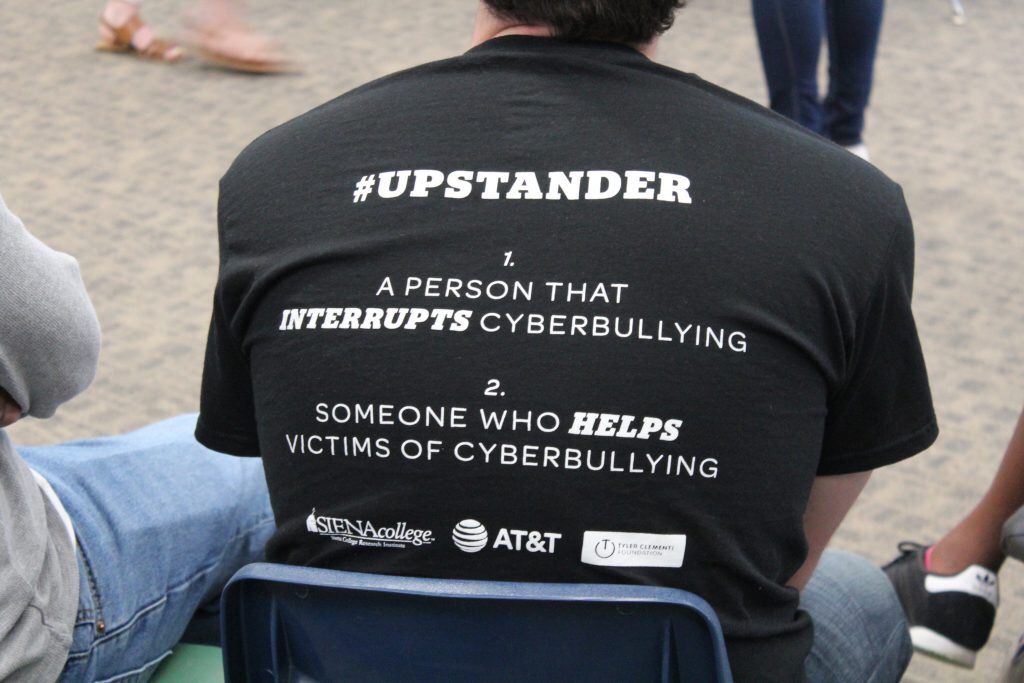 The Siena Upstander Program is a collaboration with AT&T and the Tyler Clementi Foundation to motivate students to act when witnessing cyberbullying attacks. Don't be a bystander. Speak up, and be an Upstander.

 

The program received a legislative proclamation for its work in the community. The Siena ambassadors were recognized by New York State Senator Neil D. Breslin of the 44th Senate District in the Spring of 2019.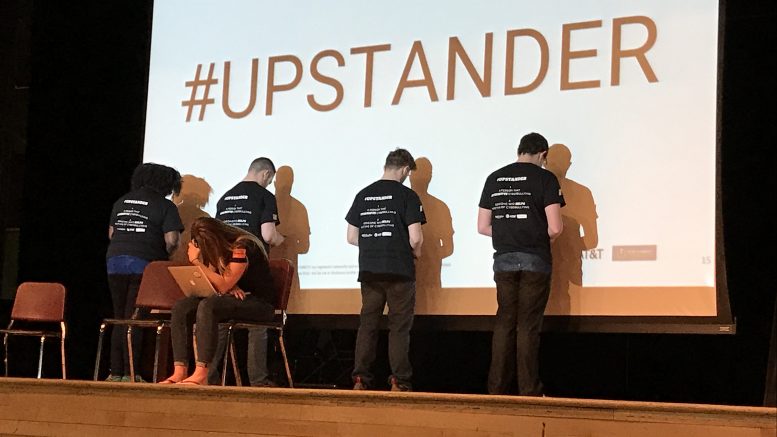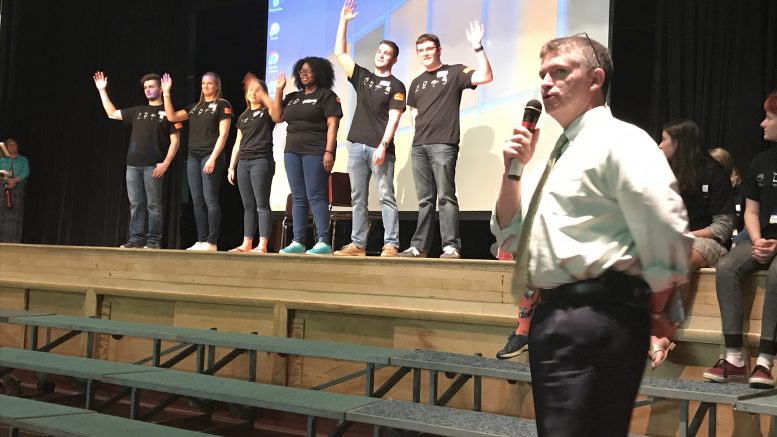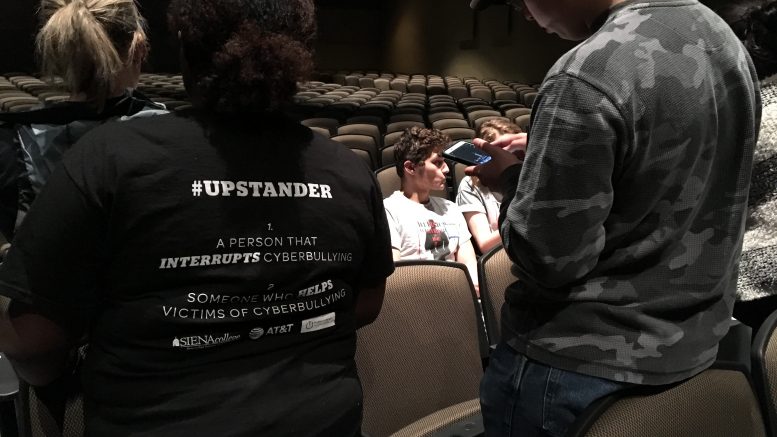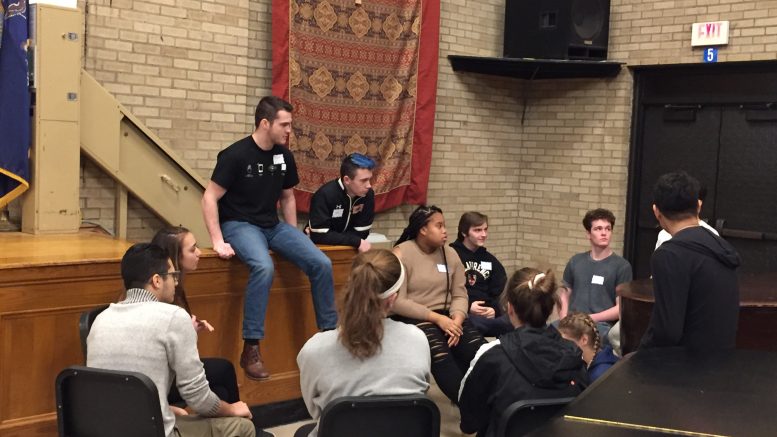 Upstate Cyberbullying Census performed at SCRI in 2016 revealed one in four students in Upstate New York have been a victim of cyberbullying. This sparked Siena to make a change.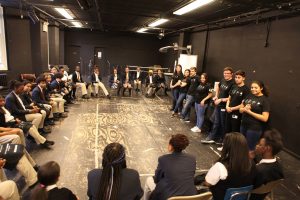 Siena College students visit high schools throughout New York State and they mentor students on methods to prevent and combat multiple types of cyberbullying. The program provides workshops, tools, and resources targeting cyberbullying attacks. The Siena students spend hours with the high schoolers analyzing cyberbullying scenarios and presenting different approaches to positively and effectively address the challenges.
The Upstanders program has also trained colleges such as University of Maryland and Hunter College.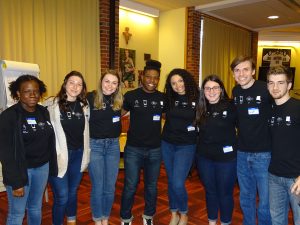 AT&T and Siena's powerful Upstander program has provided us a platform to continue the conversation in a meaningful way designed to drive impact.
We are very excited to be involved in this effort to curb cyberbullying and to create an Upstander culture throughout the district. We are honored to be a part of such an important program.
The program was a tremendous success. It was a much needed program in the school system, totally run by peers and college students, which makes more of an impact on the student population.
Contact Us to Learn More Today!